LDD 07 | Ottobre 2016
Haemolacria
The complete words of Marcel BloodTears
Artistic literary homage to Marcel Broodthaers
a cura di Gianluigi Ricuperati

con Apparatus 22, Riccardo Beretta, Margot Bowman, Guglielmo Castelli, Stefania Fersini, Corinna Gosmaro, Luca Trevisani
29 settembre – 6 novembre 2016
HAEMOLACRIA è la mostra narrativa della tappa finale del Laboratorio del Dubbio, il capitolo 7, che alla chiusura della mostra, il 6 novembre, alla fine di Artissima  terminerà il suo breve arco di vita.
Il titolo è Haemolacria, che in italiano si dice 'emolacria', e che è il termine scientifico con cui si indicano le sindromi per le quali si lacrima sangue dagli occhi. Quando due discipline dialogano, una delle due lacrima sangue dagli occhi. È integralmente dedicata a Marcel Broodthaers, uno dei più grandi artisti e poeti del XX secolo, che moriva 40 anni fa.
Per l'occasione ho coniato un nuovo personaggio, Marcel BloodTears, un supereroe artista straziato dalla sua doppia vocazione: parole o immagini? testi o oggetti? Ho chiesto a sette artisti, di diverse parti del mondo, di misurarsi con Broodthaers/BloodTears, e rispondere a ogni testo, appeso al muro, con un'opera, appoggiata sul tavolo.
Gli artisti sono la londinese Margot Bowman, i rumeni Apparatus 22 (Erika Olea), gli italiani globali Riccardo Beretta, Guglielmo Castelli, Stefania Fersini, Corinna Gosmaro e Luca Trevisani.
Gianluigi Ricuperati
…………………………………………………………………………………………………….
LDD 07 | October 2016
Haemolacria
The complete words of Marcl BloodTears
Artistic literary homage to Marcel Broodthaers
curated by Gianluigi Ricuperati
with Apparatus 22, Riccardo Beretta, Margot Bowman, Guglielmo Castelli, Stefania Fersini, Corinna Gosmaro, Luca Trevisani
29th September – 6th November 2016
HAEMOLACRIA is the narrative exhibition of the final stage of Laboratorio del Dubbio, Chapter 7, which at the end of the exhibition on 6 November, at the closure of Artissima, will terminate its short life span.
The title is Haemolacria, the scientific term indicating syndromes in which tears are produced that are partially composed of blood. When two disciplines establish a dialogue, one of the two cries tears of blood. The show is dedicated as a whole to Marcel Broodthaers, one of the greatest artists and poets of the 20th century, who died 40 years ago.For the occasion I have invented a new character, Marcel BloodTears, an artist-superhero torn by a dual vocation: words or images? Texts or objects? I asked seven artists from different parts of the world to come to grips with Broodthaers/BloodTears, and to respond to each text hung on the wall with an artwork placed on a table.
The artists are Margot Bowman, from London, the Romanian Apparatus 22 (Erika Olea), and the global Italians Riccardo Beretta, Guglielmo Castelli, Stefania Fersini, Corinna Gosmaro and Luca Trevisani.

Gianluigi Ricuperati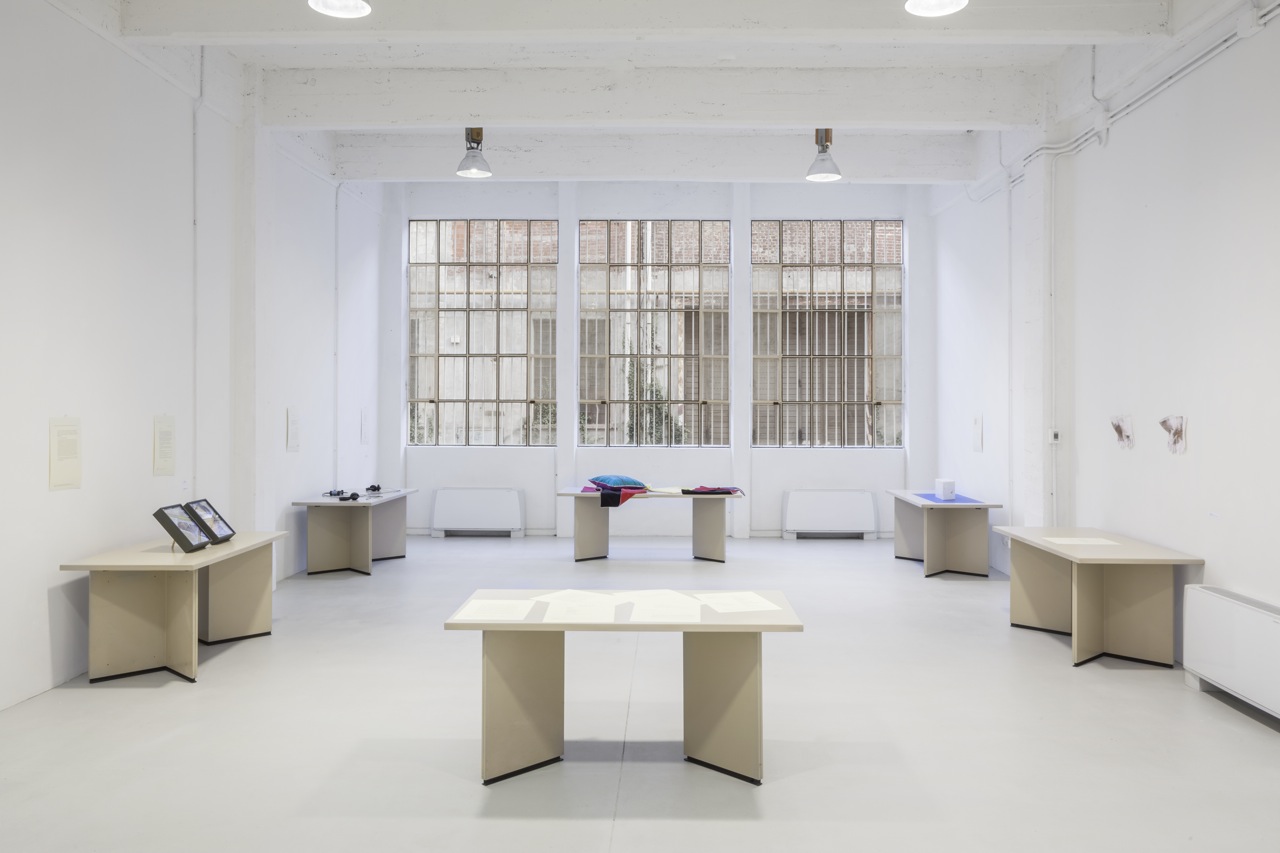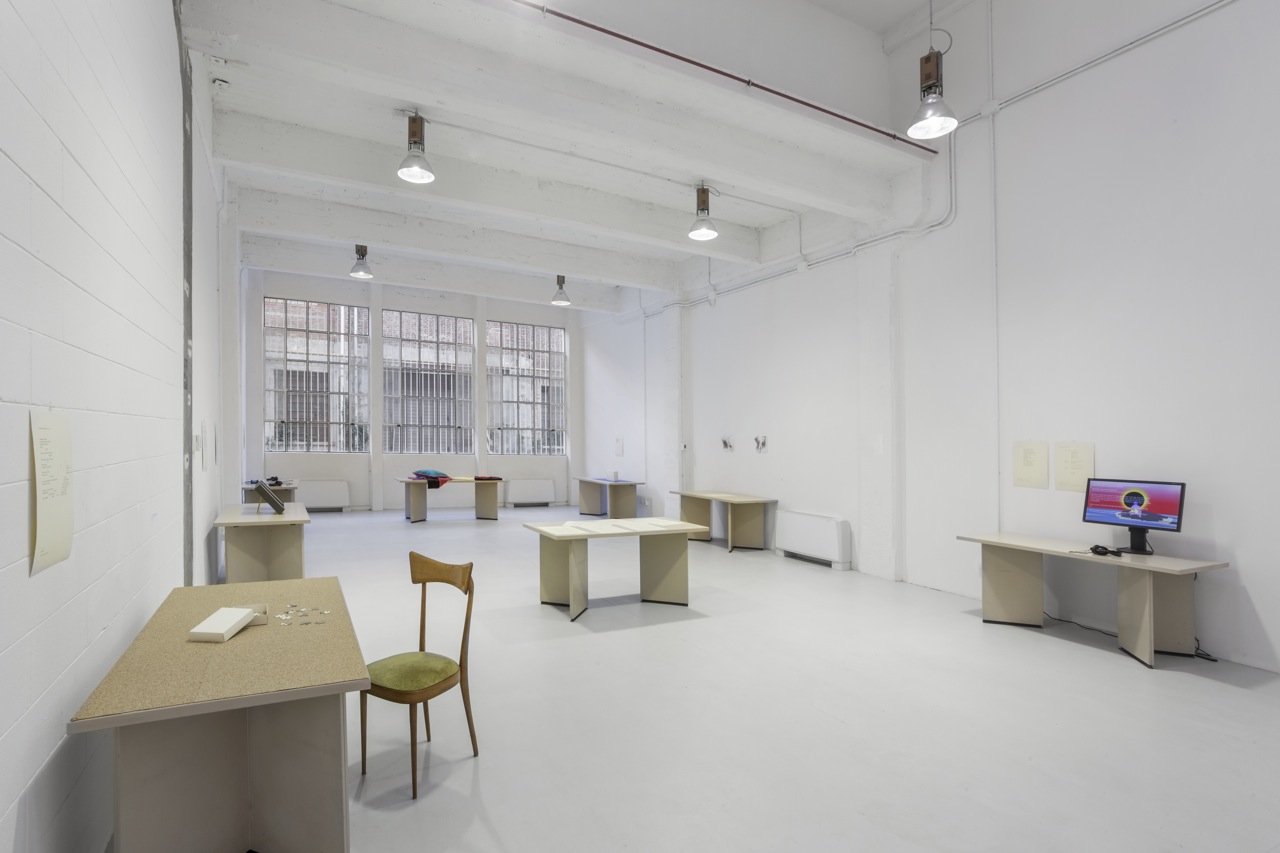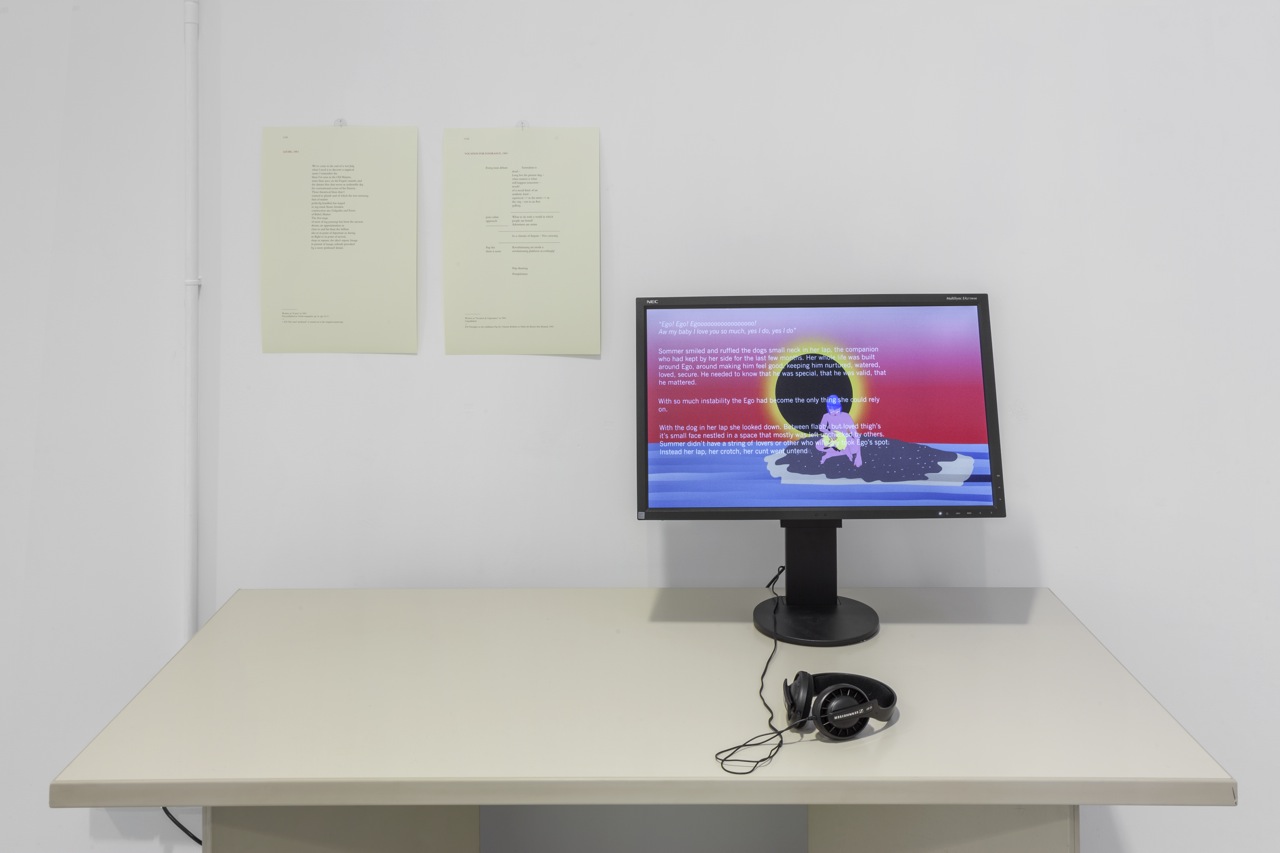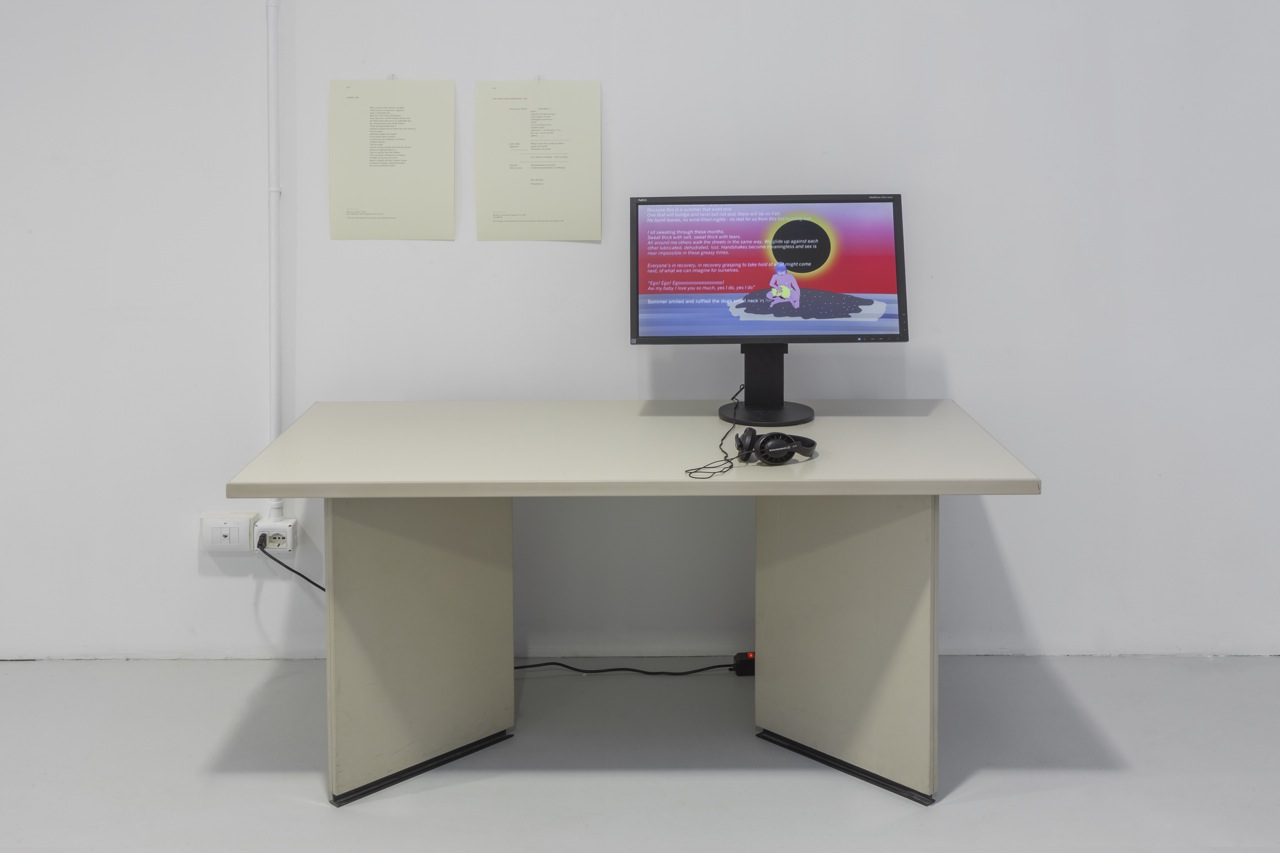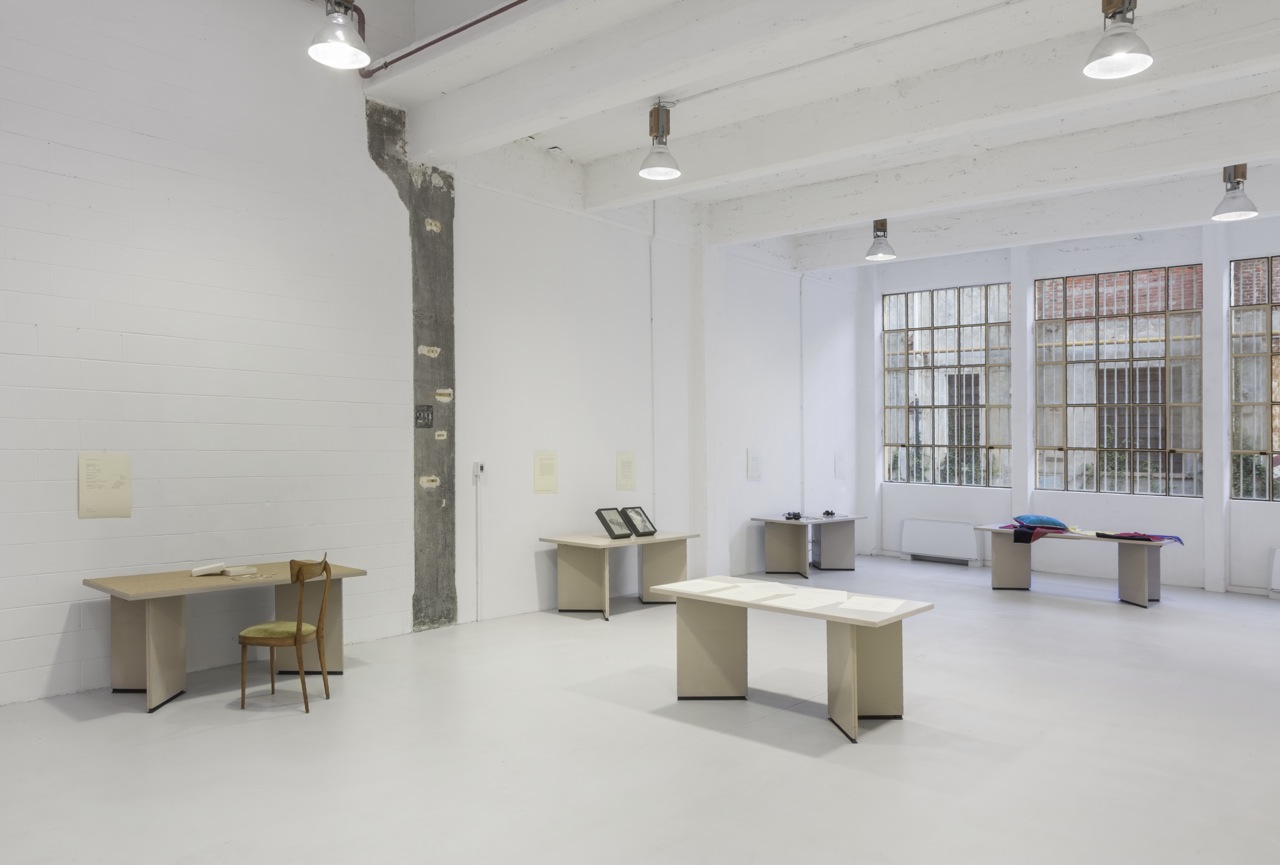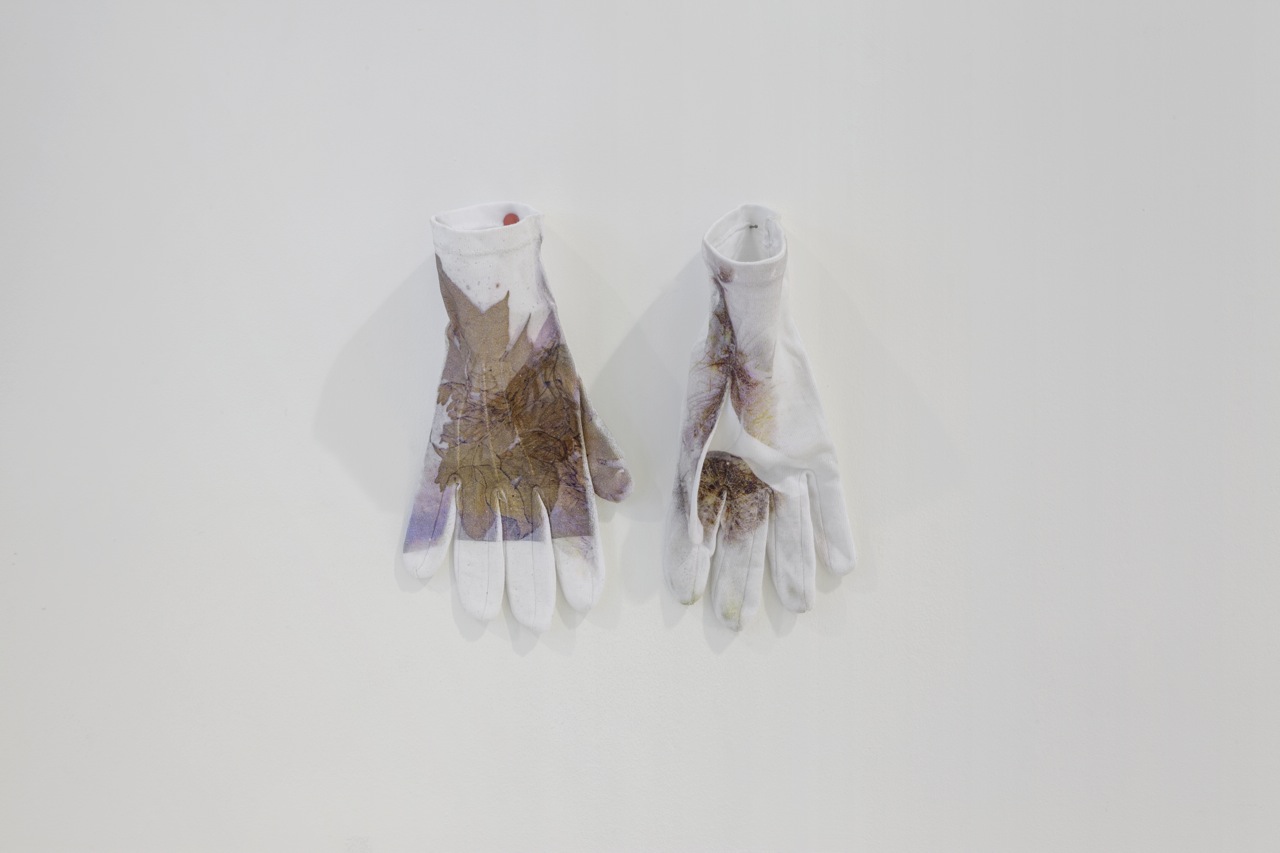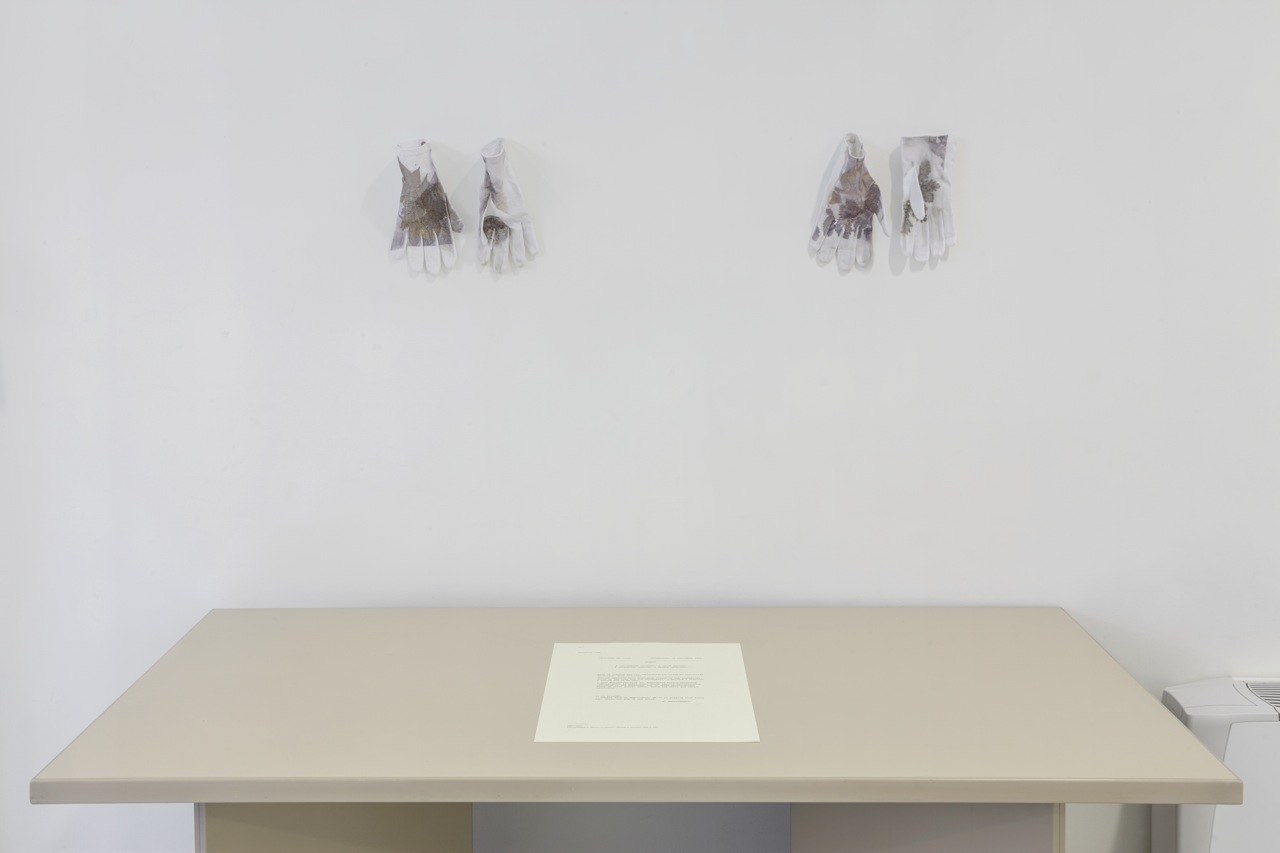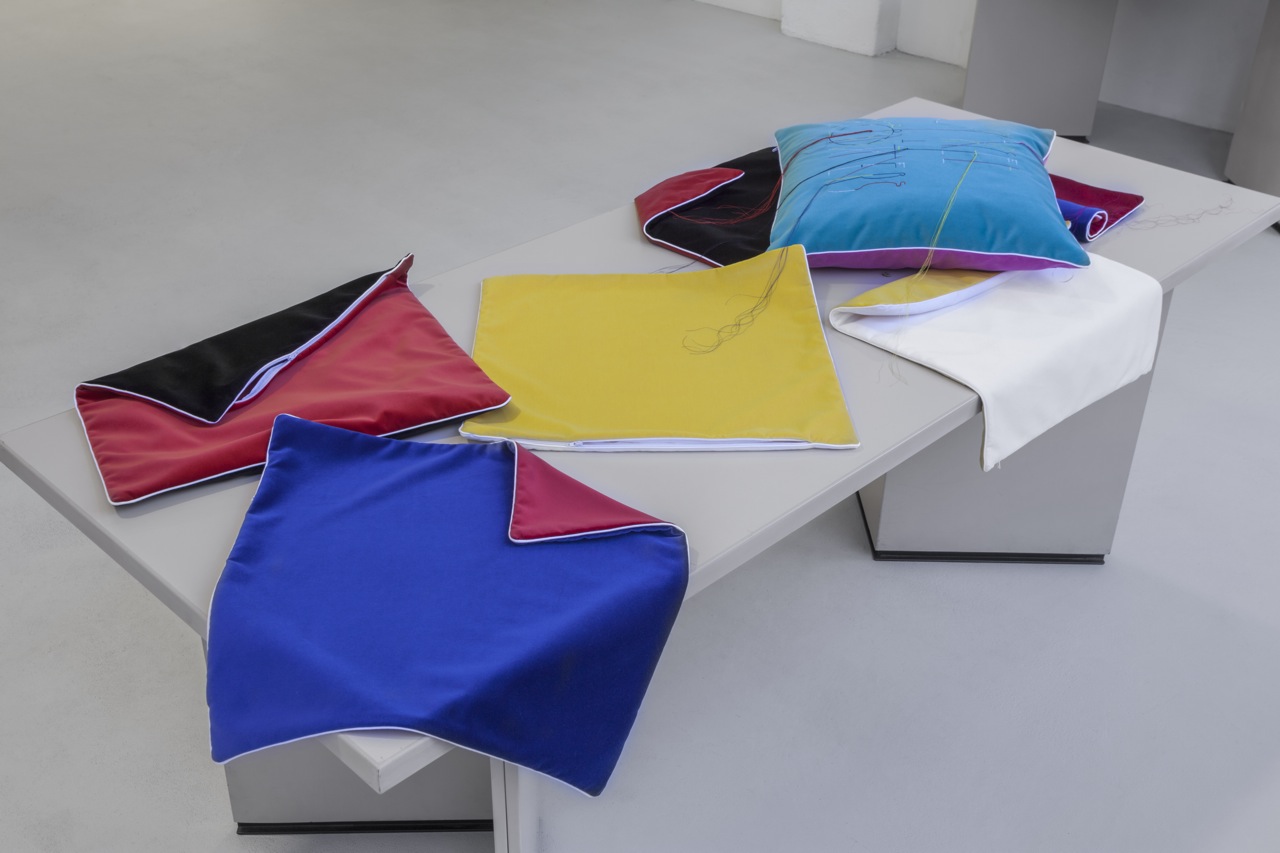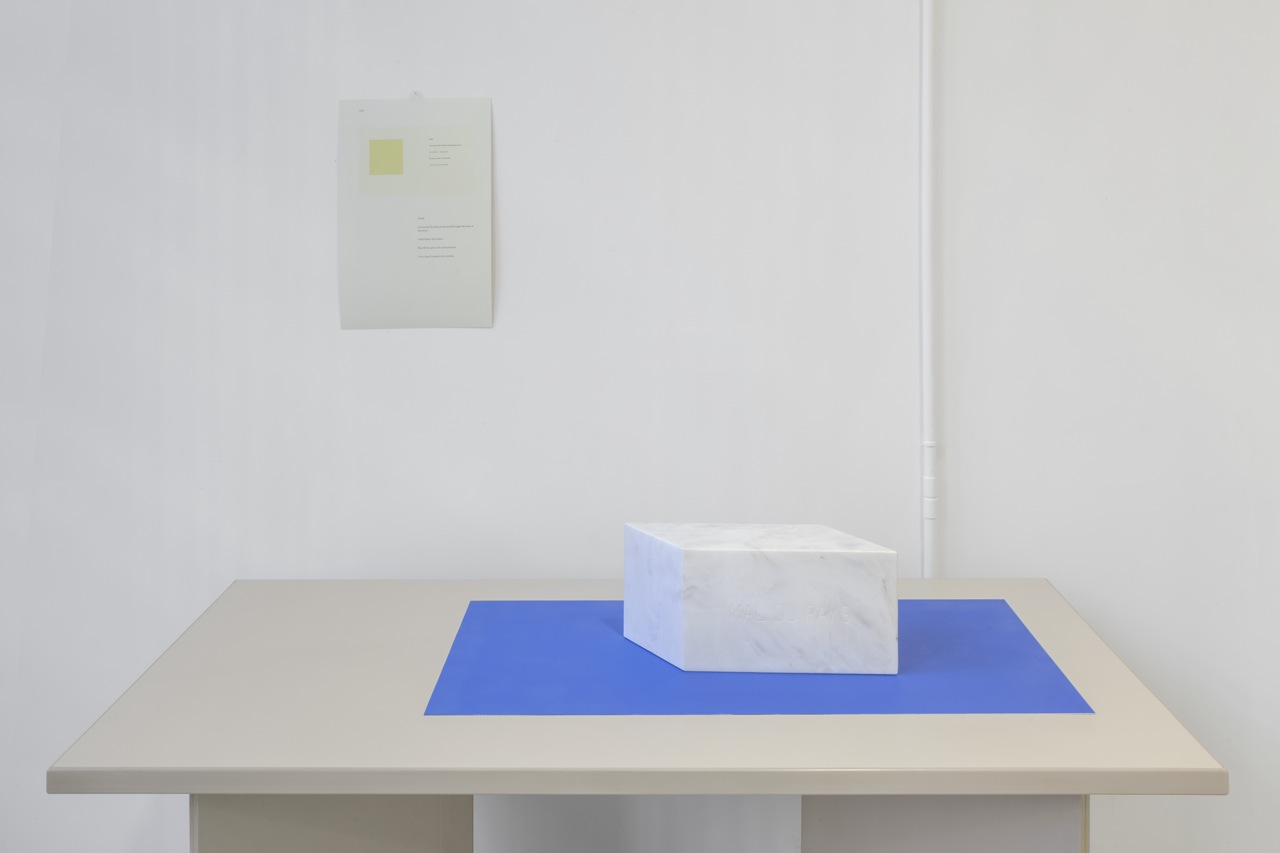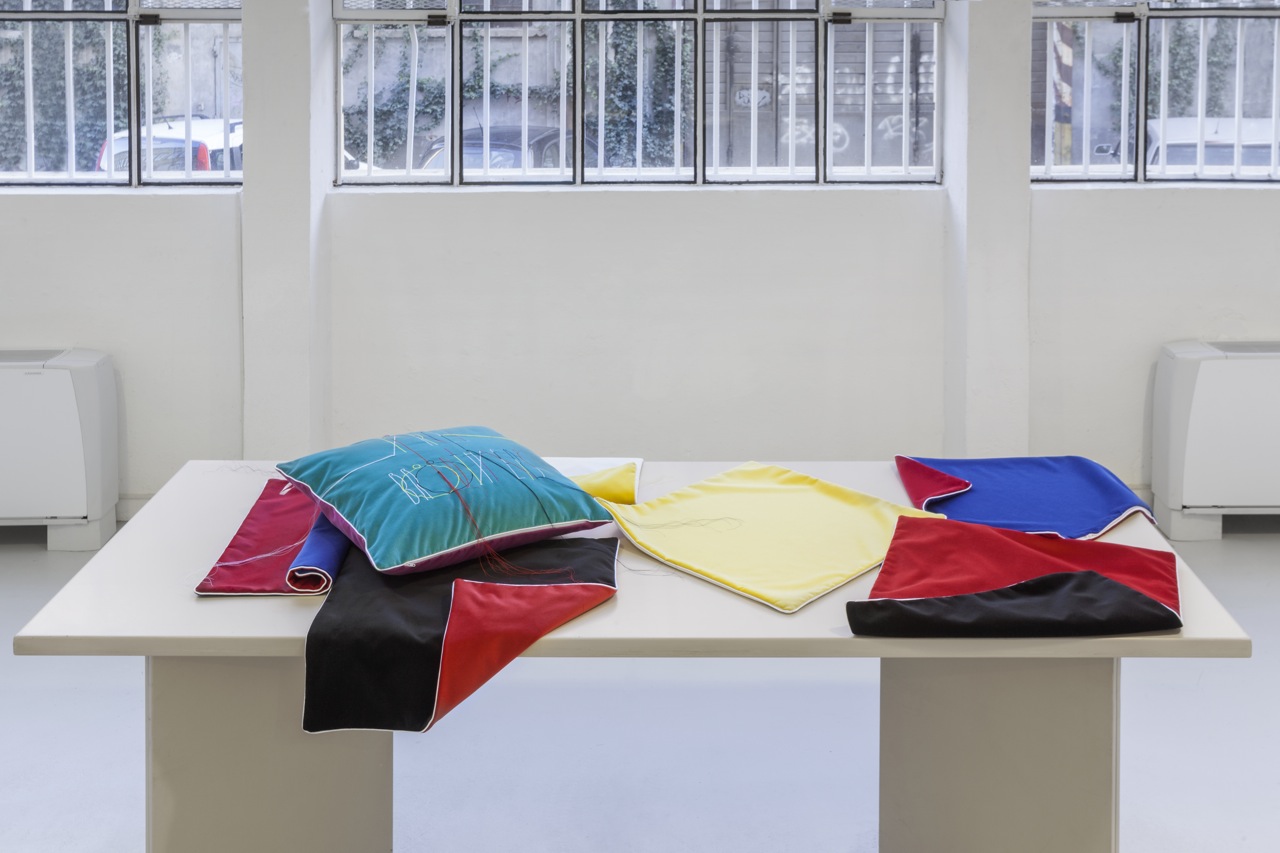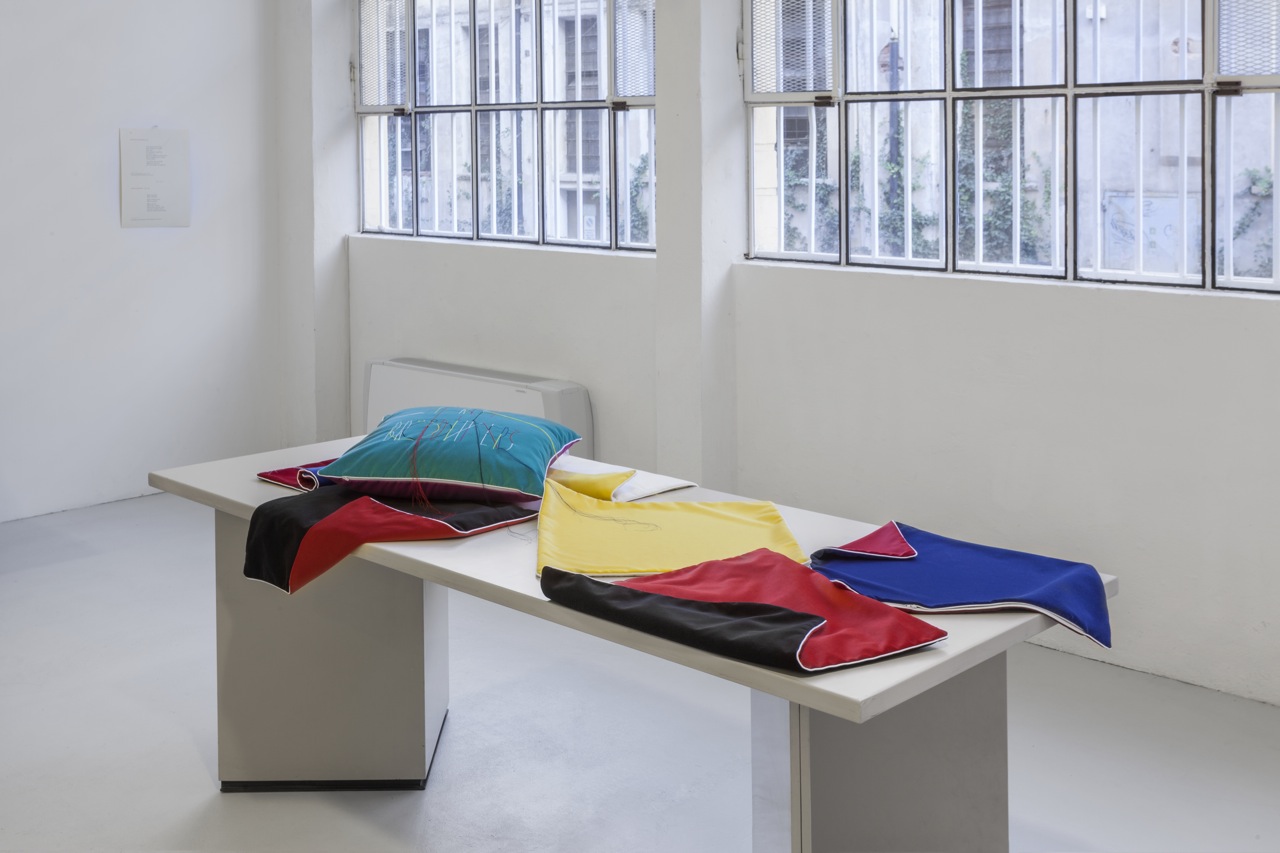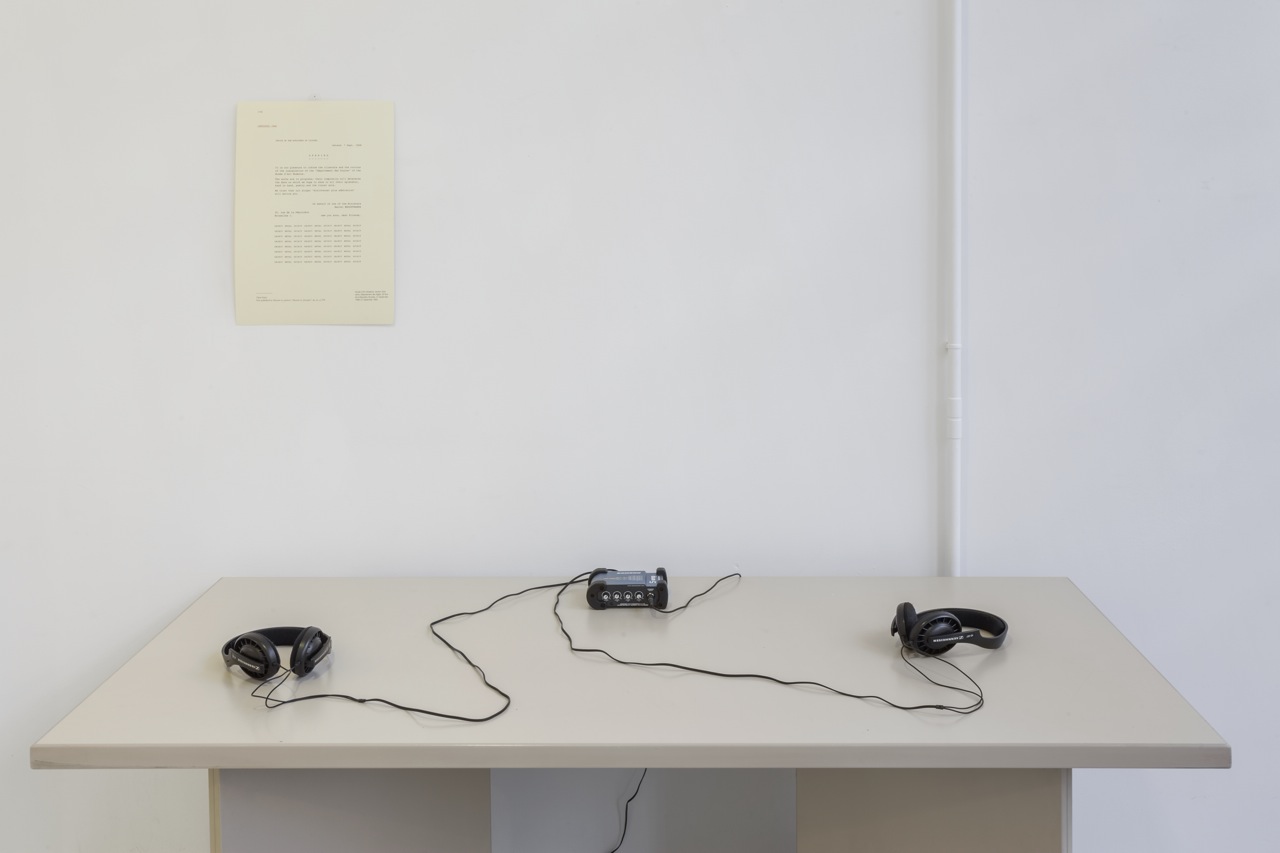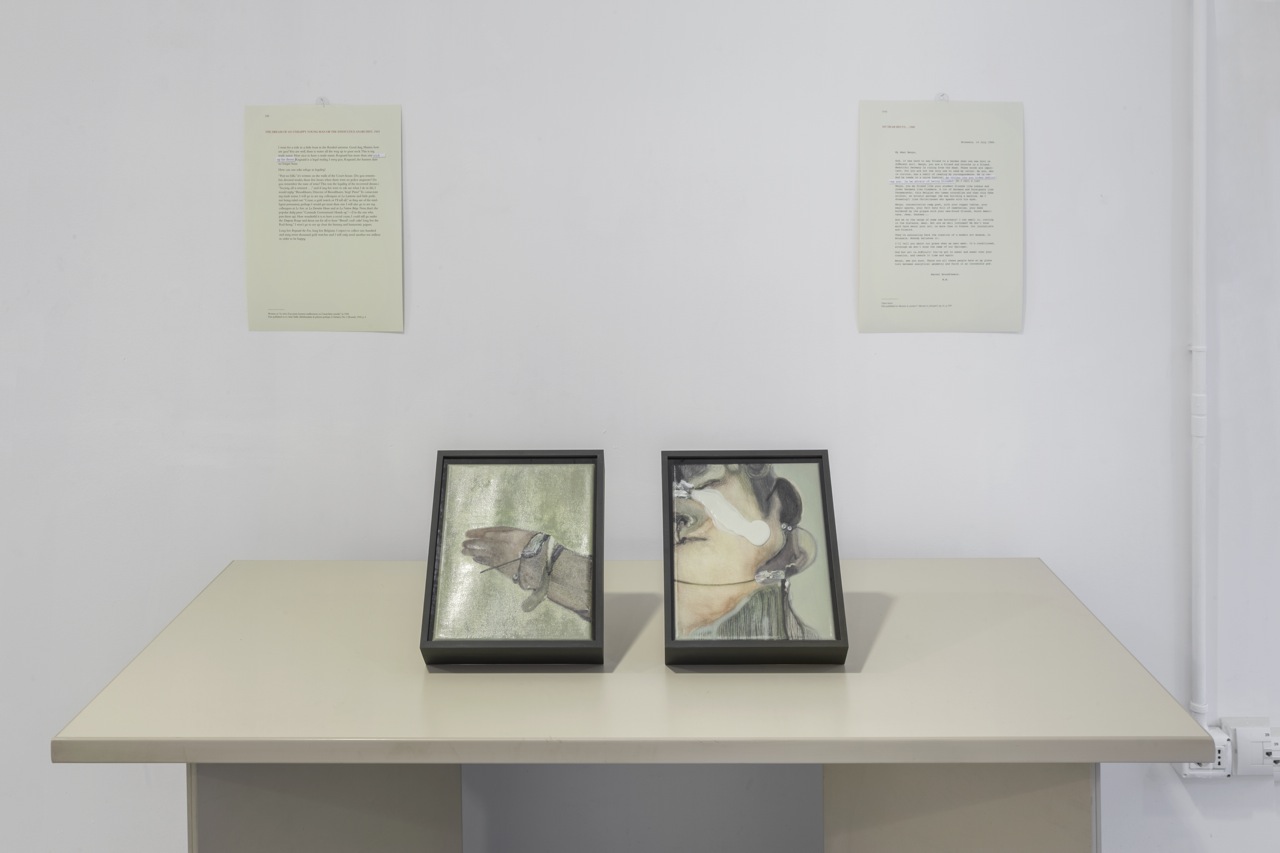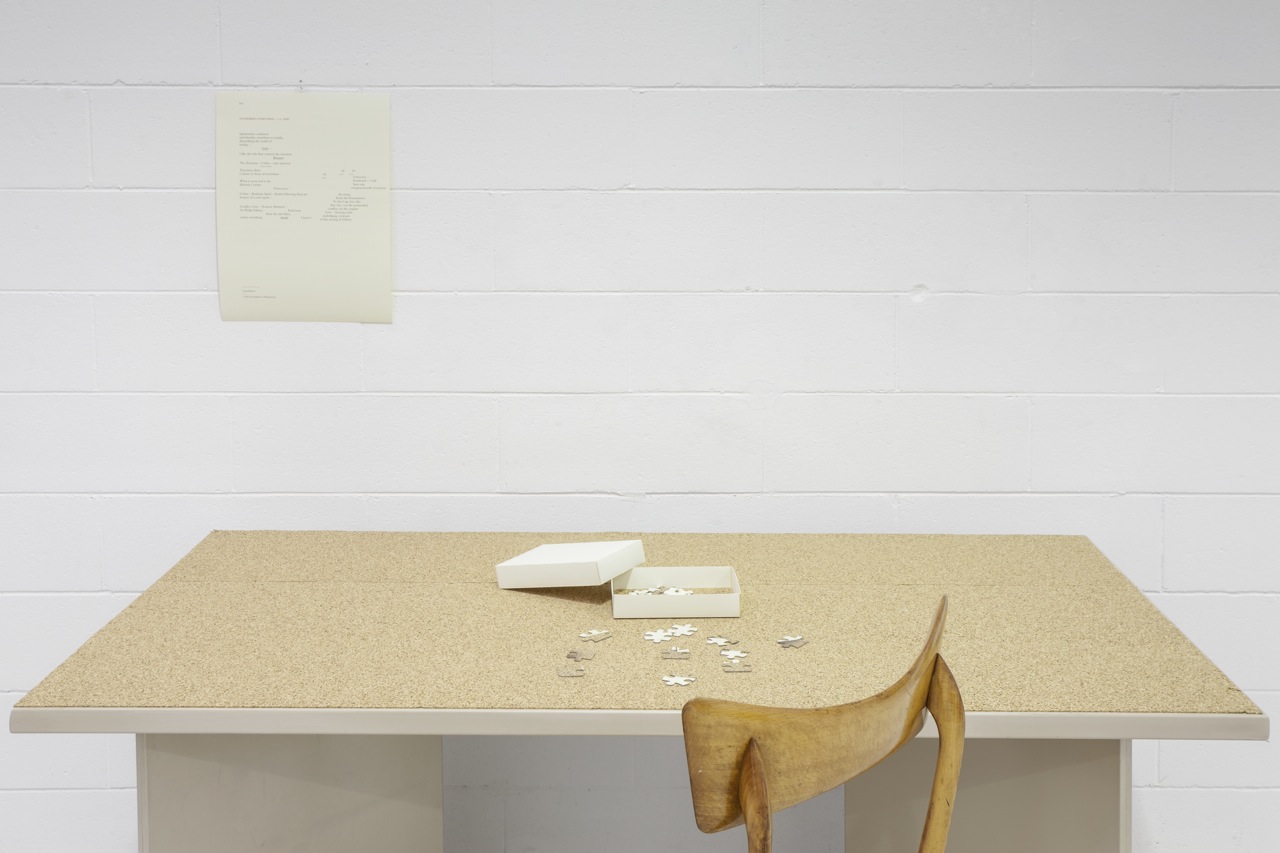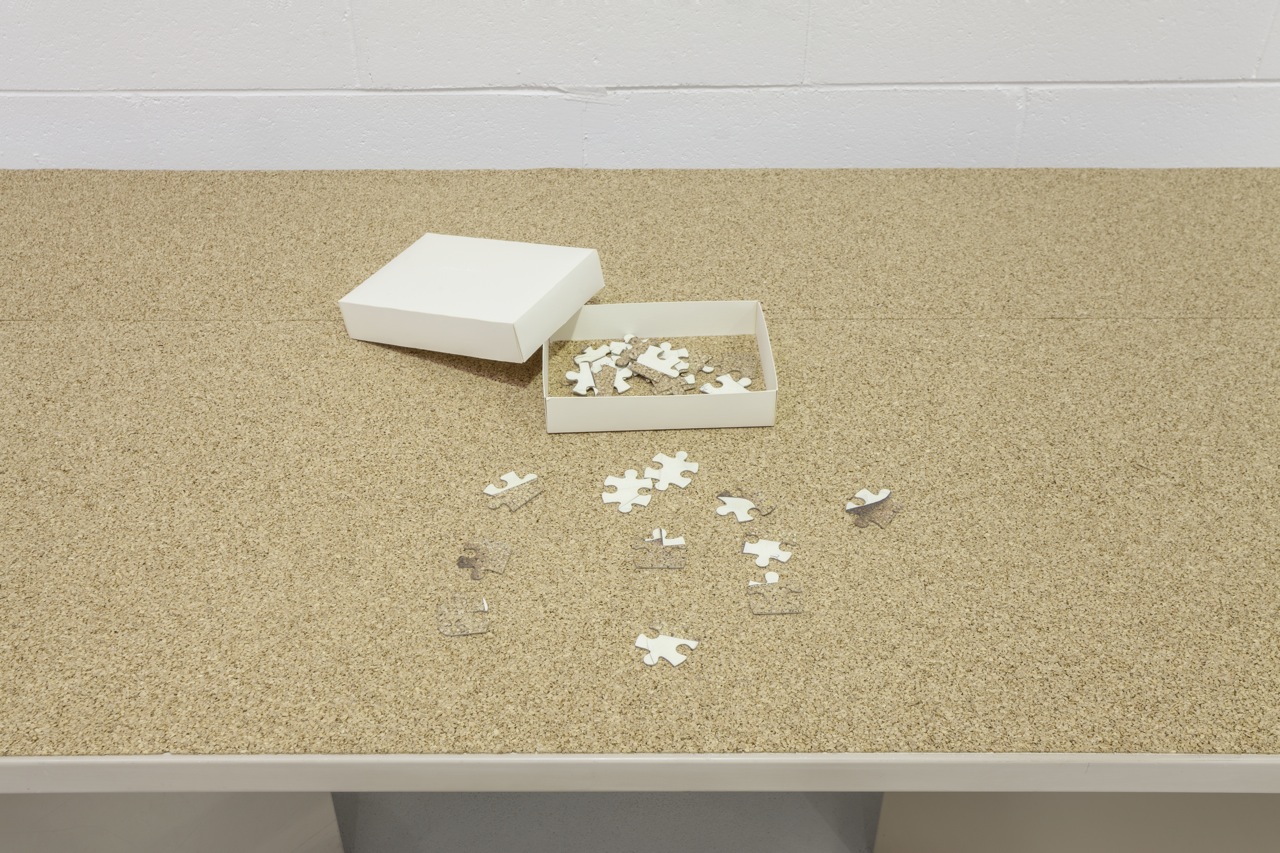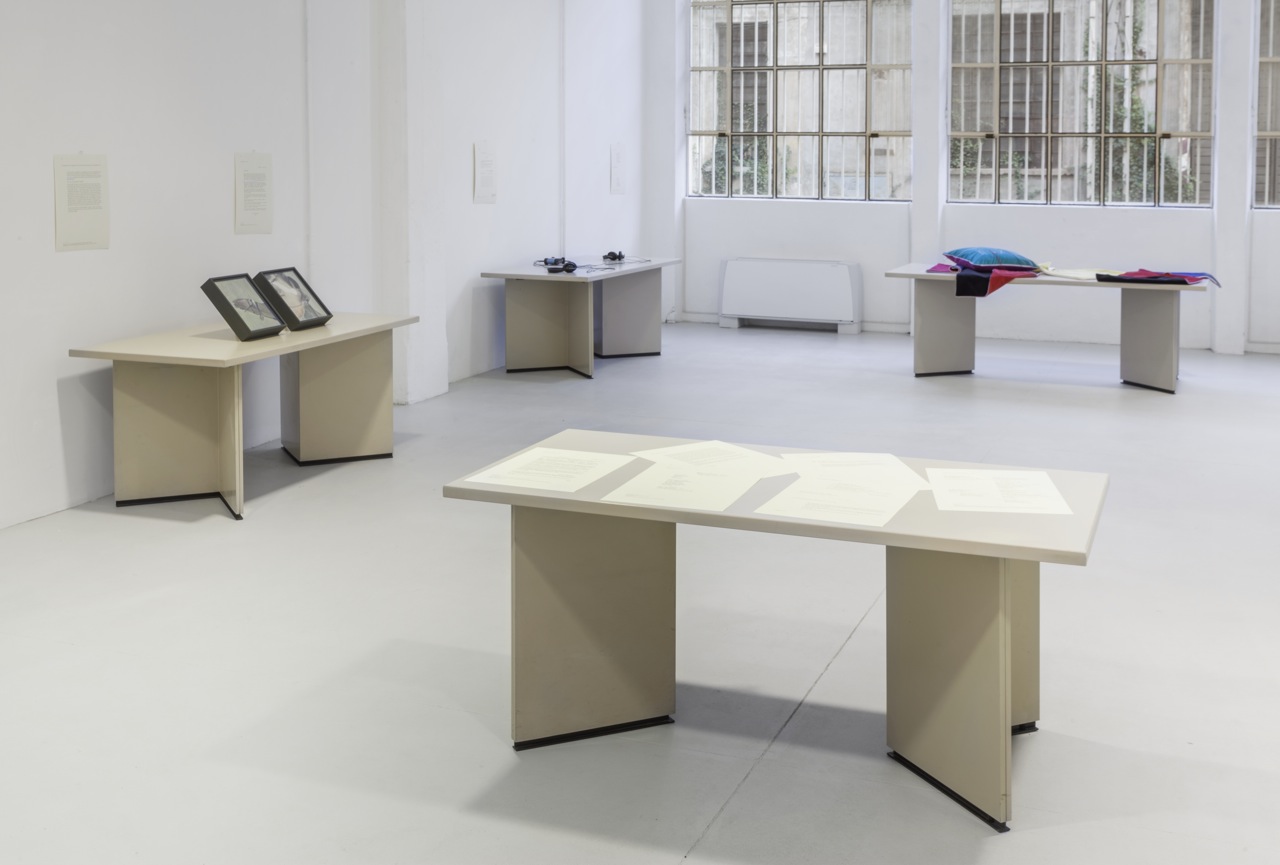 *
APPARATUS 22 (Erika e Dragos Olea, Maria Farcas) is a multidisciplinary art group founded by its present members Erika Olea, Maria Farcas and Dragos Olea, and the late artist Ioana Nemes (1979, Bucharest – 2011, NY). Today they work in Bucharest and Brussels.
RICCARDO BERETTA (1982) lives and works in Milan. He studied from 2003 to 2007 at the Brera Academy of Fine Arts in Milan, and from 2006 to 2007 as an exchange student at Universität der Künste Berlin, with Prof. Lothar Baumgarten.
MARGOT BOWMAN (1989) An artist and creative director in London, who works by using images in movement and new media. Co-founder of 15Folds, the online GIF gallery. Other projects in progress include the Painted Truths series and the digital projects everythingissoamazing.com and W.E.T.
GUGLIELMO CASTELLI (1987) was born in Turin, where he presently lives and works. He studied at the Accademia Albertina in Turin, focusing on set design. He was recently included by the American magazine Forbes in the ranks of the 30 artists under 30 who are most influential in Europe.
STEFANIA FERSINI (1982) after studying architecture became part of Nucleo, a design collective, with which she has shown work at the most important art and design fairs (Design Miami, Artissima, PAD, Frieze London, Salon NY). In 2012 she began her own personal career as an artist.
CORINNA GOSMARO (1987) focuses on the total human being – man and woman – and on the expression of cognitive and psycho-physical processes activated through interaction with the environment, culture and, in particular, emotions. In 2016 she was an artist in residence at Viborg Kunsthal in Denmark.
LUCA TREVISANI (1979) is one of the young Italian artists that has gained extensive international acclaim. Alongside awards and exhibitions in important art centers and museums, he has published several books, including The effort took its Tools, Argobooks 2008, The Art of Folding for Young and Old, Cura Books 2012, Water Ikebana, Humbodt Books 2013, Grand Hotel et des Palmes, Nero, 2015.
(ph. Sebastiano Pellion di Persano)